There has been so much news and ongoing speculations about Cristiano Ronaldo since last night.
It seems like Cristiano Ronaldo is just throwing tantrums at so many football icons, from coaches to past players.
Reflecting on the time Ralf Rangnick was the coach of Manchester United, Cristiano Ronaldo had to speak up about what he felt about him.
"If you're not even a coach, how are you going to be the boss of Manchester United? I'd never even heard of him." Cristiano Ronaldo on Ralf Rangnick via Sun Sport.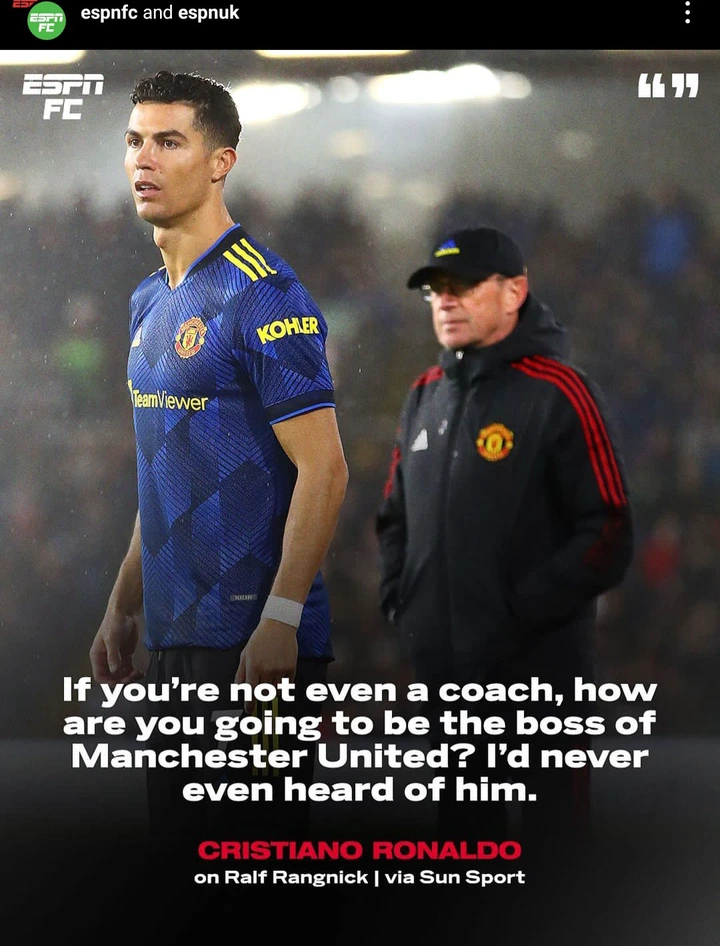 This is just an honest opinion on what Cristiano Ronaldo feels about Ralf Rangnick.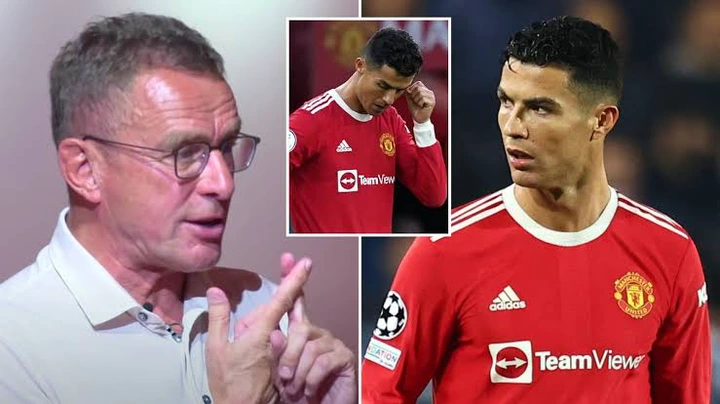 It may seem like Cristiano Ronaldo criticized Ralf Rangnick for his decision at Manchester United. But notwithstanding, Cristiano Ronaldo should have aired his views on Ralf Rangnick right from the time he noticed some things about the former interim coach of Manchester United.
Well, Cristiano Ronaldo may not have liked the former interim coach of Manchester United's personality or playing style, which is why he had to come out to speak about him the way he did.