The World Cup is fast approaching, as such, club football will be on break.
In this article, we take a look at Manchester United's remaining games before the commencement of the World Cup. Check it out below:
Real Sociedad vs Manchester United
Manchester United will be traveling to Spain to face Real Sociedad later today. Manchester United lost the first leg of the game, as such, this is a good opportunity for them to bounce back.
Aston Villa vs Manchester United
The Red Devils would return to Premier League action against Aston Villa on Sunday. Erik Ten Hag men have been in a good form in the league, as such, this is a good opportunity to consolidate on their wins.
Manchester United vs Aston Villa
Another game against Aston Villa presents itself once again but this time, it's in the third round of the EFL Cup.
This game will be coming up on the 10th of November, 2022.
Fulham vs Manchester United
The club's last game before the World Cup will be against Fulham on the 13th of November, 2022.
Fulham has been very strong this season, as such, we expect to see a hard fought game.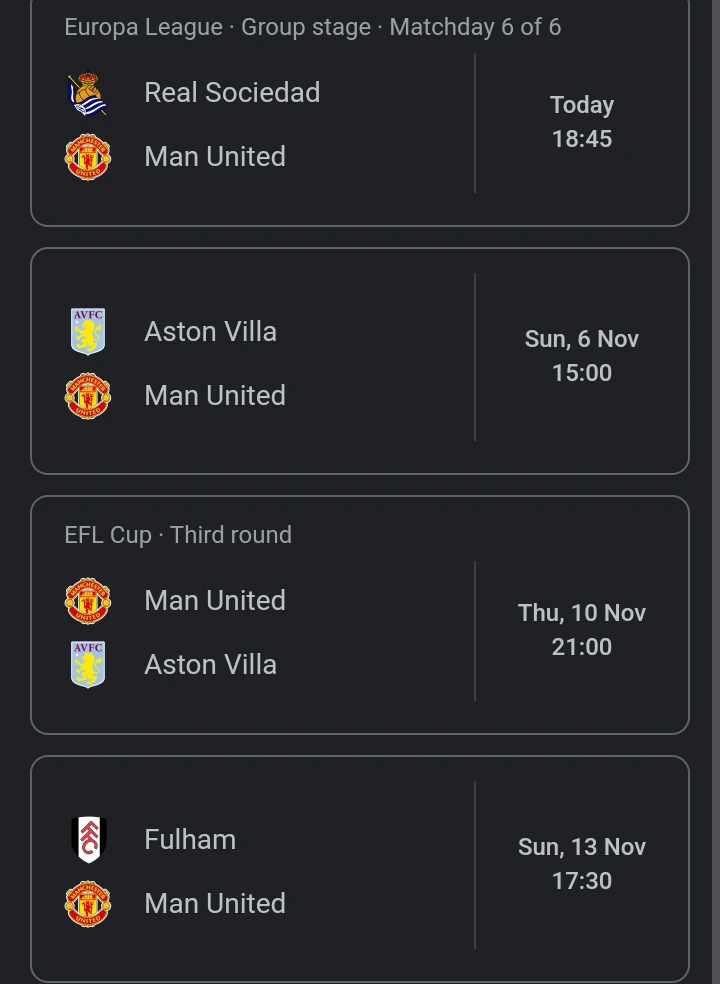 Photo credit: Google Images.
Share your thoughts in the comments section below.