Cristiano Ronaldo has been handed a two-game suspension and a hefty fine for knocking a mobile phone out of a supporter's hand. The 37-year-old, who yesterday had his contract with Manchester United terminated by mutual consent, was charged by the FA for 'improper and/or violent conduct' in September.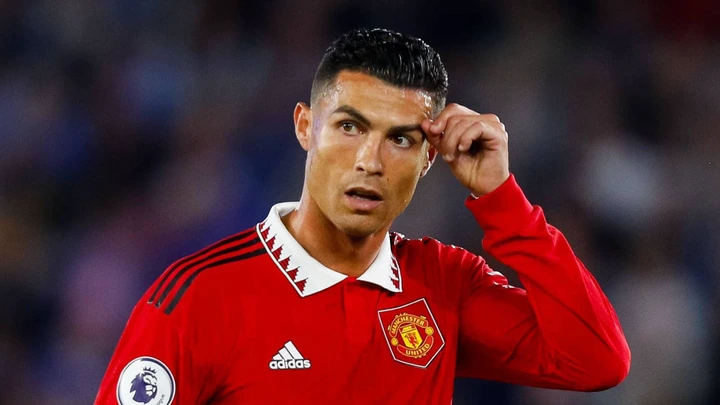 The incident took place following United's 1-0 defeat at Goodison Park last April. Footage shared on social media showed Ronaldo appearing to smash a phone out of a young fan's hand as he left the pitch and headed towards the tunnel. United suffered a frustrating defeat at Goodison Park in April, one that effectively ended their hopes of finishing in the top four. Ronaldo was also booked late in the game for kicking the ball away before showing his frustration again in the incident involving the young Everton fan.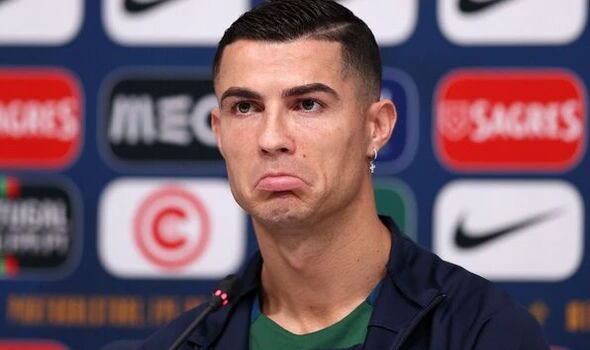 The ban handed out means that if Ronaldo were ever to return to the Premier League he would be suspended for two matches, with the likes of Newcastle and Chelsea among those said to be interested in his services. And he will also be required to pay a hefty £50,000 fine due to his actions at Goodison Park earlier this year.